News and Events
SBA Christmas Fun Shoot 18/12/2016
SBA members enjoyed a mince pie and a fun shoot around the grounds with Animal targets.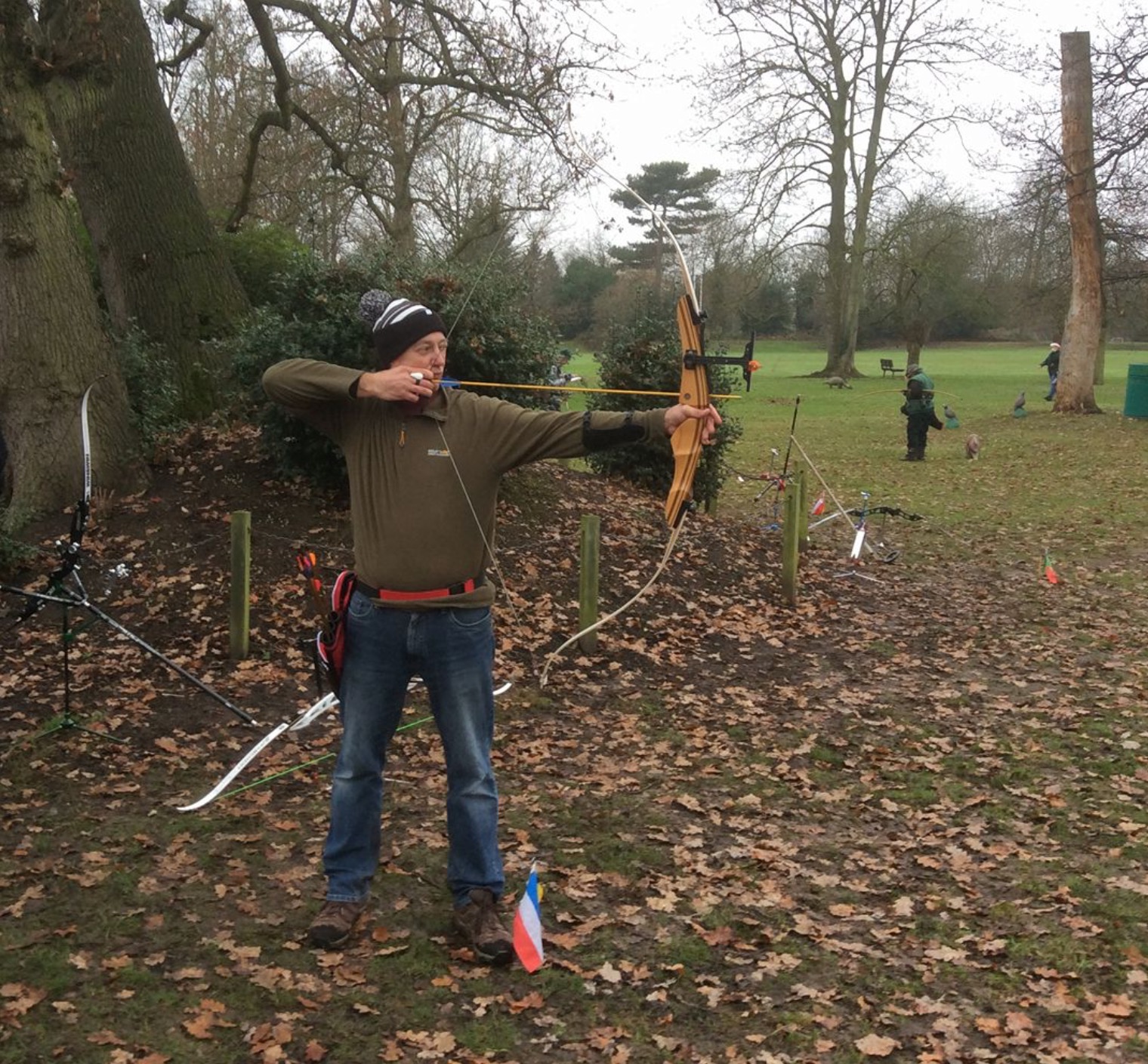 Here are the scores from the days activities.

John T. 260
Leanne. 250
Sash. 180
Mark Caines 180
Chris J. 165
Rob. 120
Kevin G. 105
Mark Crook. 105
Dave. 90
Sue. 85
Joyce. 75
Alan. 70
Sebastian. 55
Adam. 35
Tomaz. DNF
James B. DNF
SBA Vegas Night 01/12/2016
A challenging target night at the club. Here are the standings from the night's shooting.

Steve 563 CUL
Sash 452 RC
Dave 443 RC
Michael 427 RC
Chris J 314 RC
John T 288 BB
James Bateman 250 RC
Mary 242 BB
James B 194 RC
Sue 137 LB
Sebastian 90 BB
Bucks Archery of the Year 2016
Sue was awarded the Bucks County Archer of the Year Award. Presented at the Bucks AGM.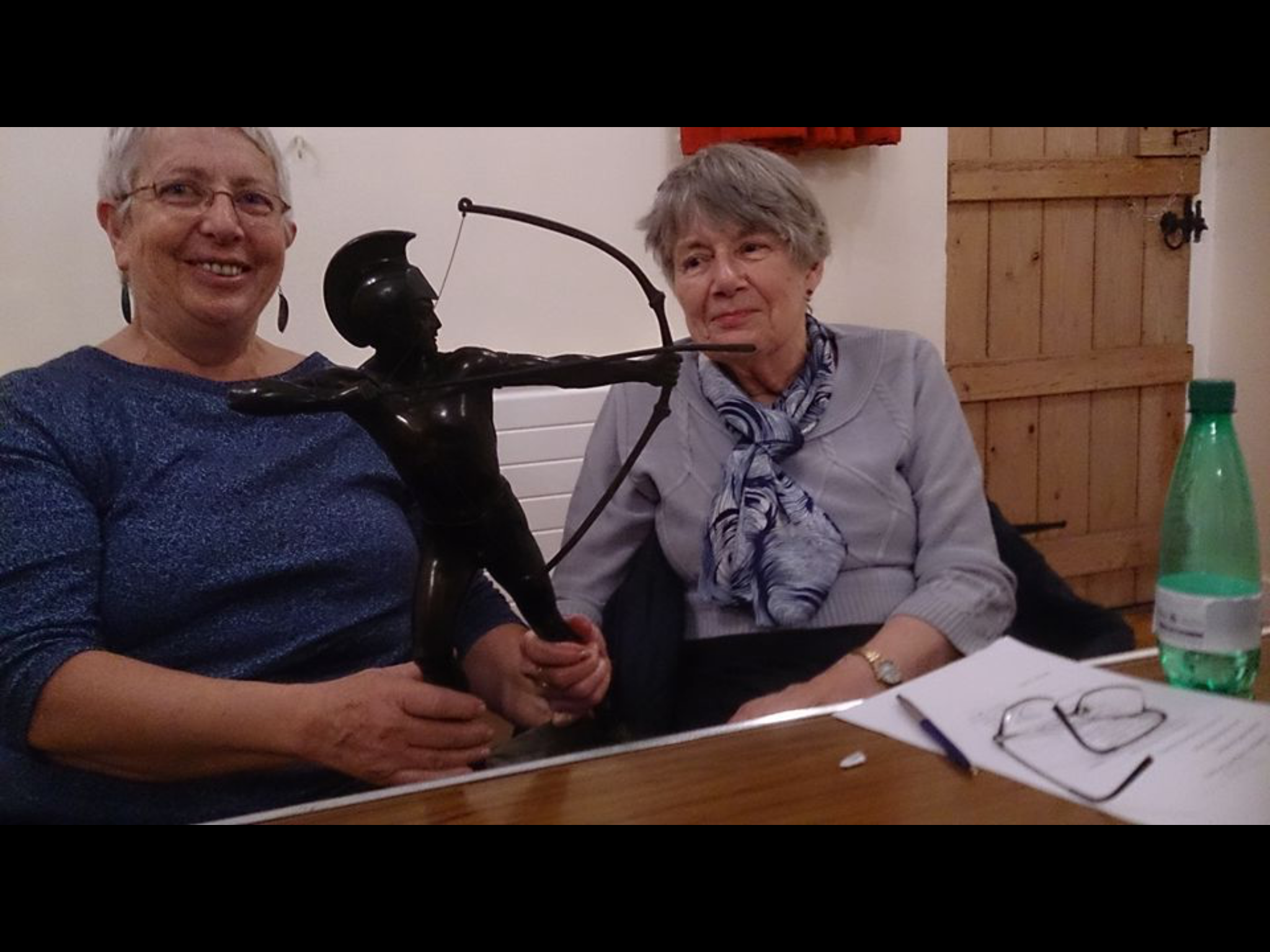 Abbey Bowmen Wand Shoot 2016
Some of our members took part in the Abbey Bowmen Wand Shoot. Gold for Sue in Ladys Longbow, Silver for Kevin in Gents Recurve. A great shoot, and a great day.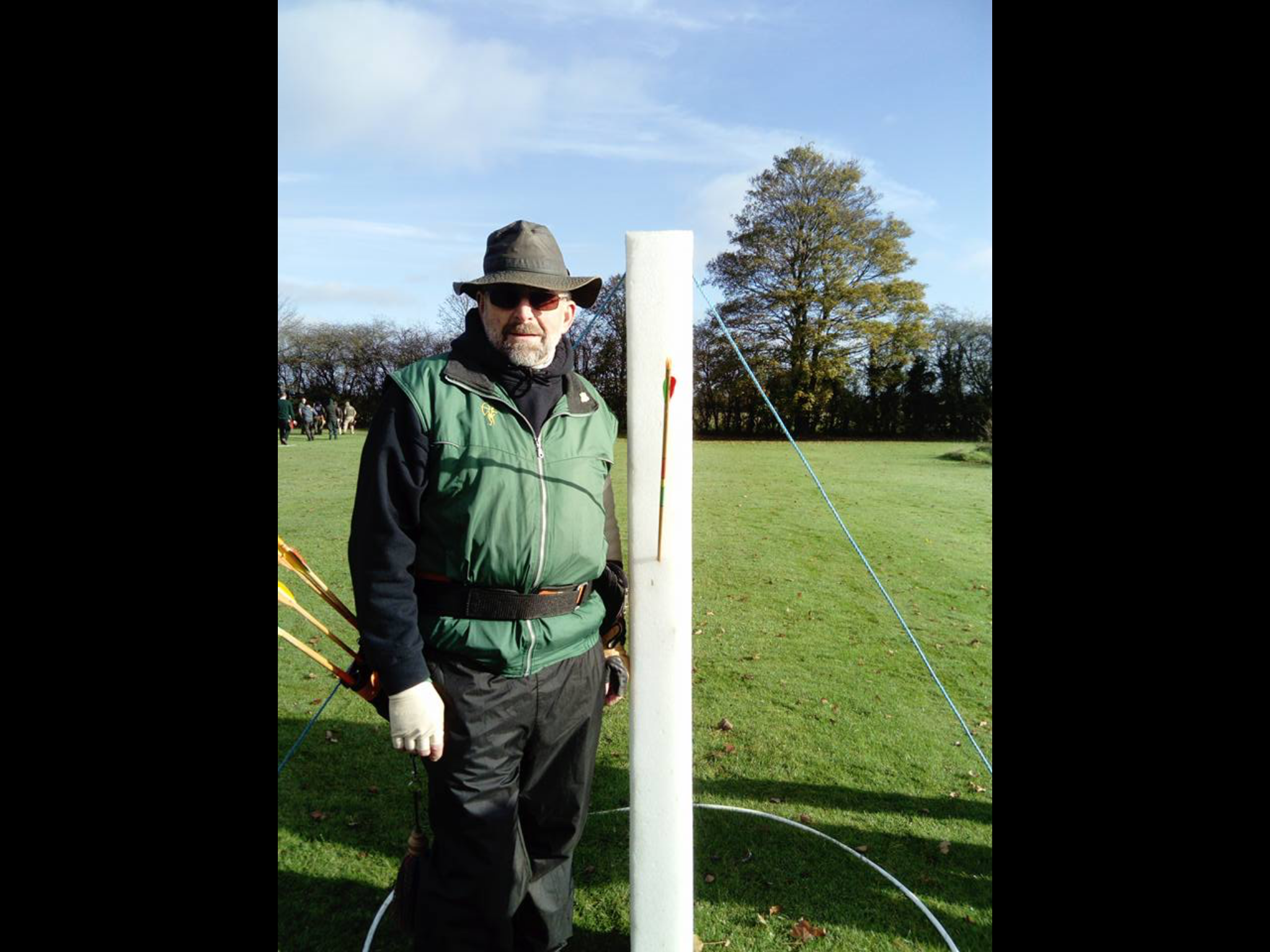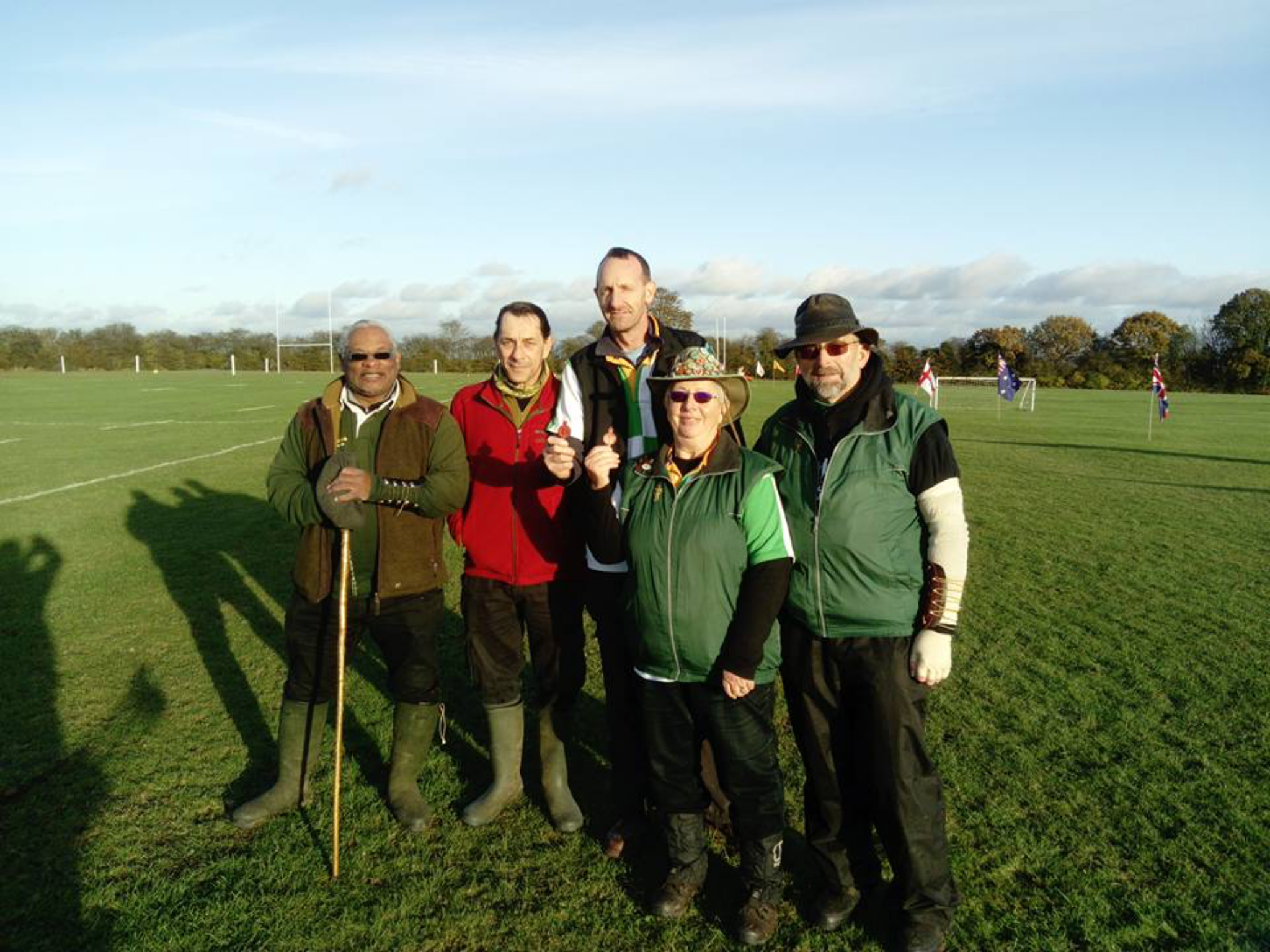 SBA Fita18 Single Night 08/11/2016
Another great target night at the club. Here are the standings from the night's shooting.

564 - Steve -CUL
502 - Sash - RC
437 - Leanne - RC
437 - Chris B - RC
434 - John - RC
405 - Dave - RC
395 - Rose - RC
391 - Chris P - RC
379 - Mark C - BB
295 - Sarath - RC
267 - Sue - LB
249 - Ian B - LB
192 - James Bateman - RC
190 - Roy - BB
130 - Ruth - BB
92 - Kevin N - LB
85 - Alan - LB
80 - Joyce - LB
DNF - Mary - BB
Bucks Indoor Championships 2016
Great shooting by Kevin, Sash & Sue at the Bucks Portsmouth.
Another gold for Sue's trophy cabinet, while Kevin came 5th and Sash (competing for the first time) a close 6th.



SBA Spooks'n'Shoots Halloween Event


South Bucks members enjoyed a halloween shoot, with atmospheric lighting, creepy targets and spooky music.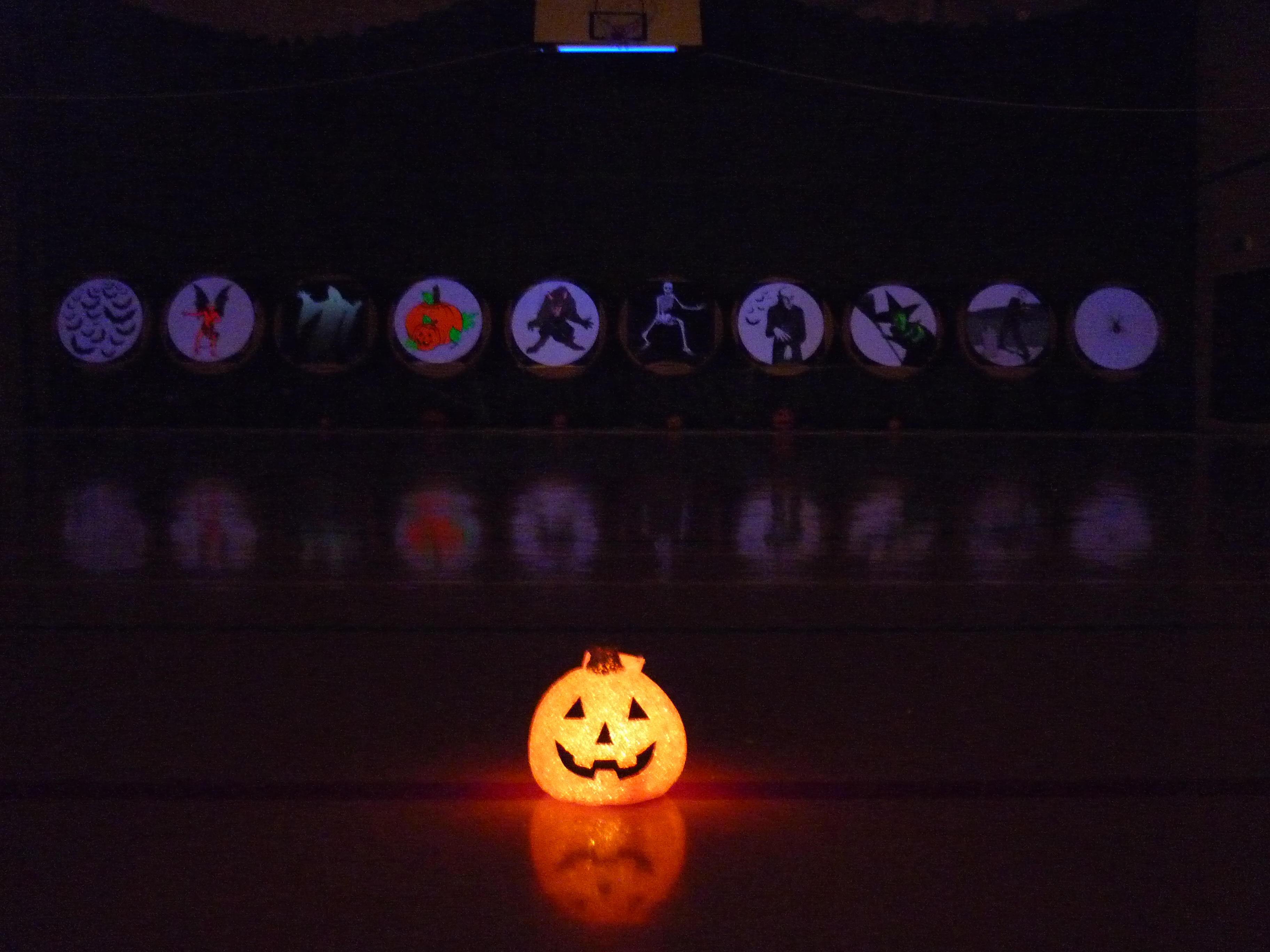 SBA Wand Shoot
This Sunday we held a Wand Shoot, lots of members joined up to try something new.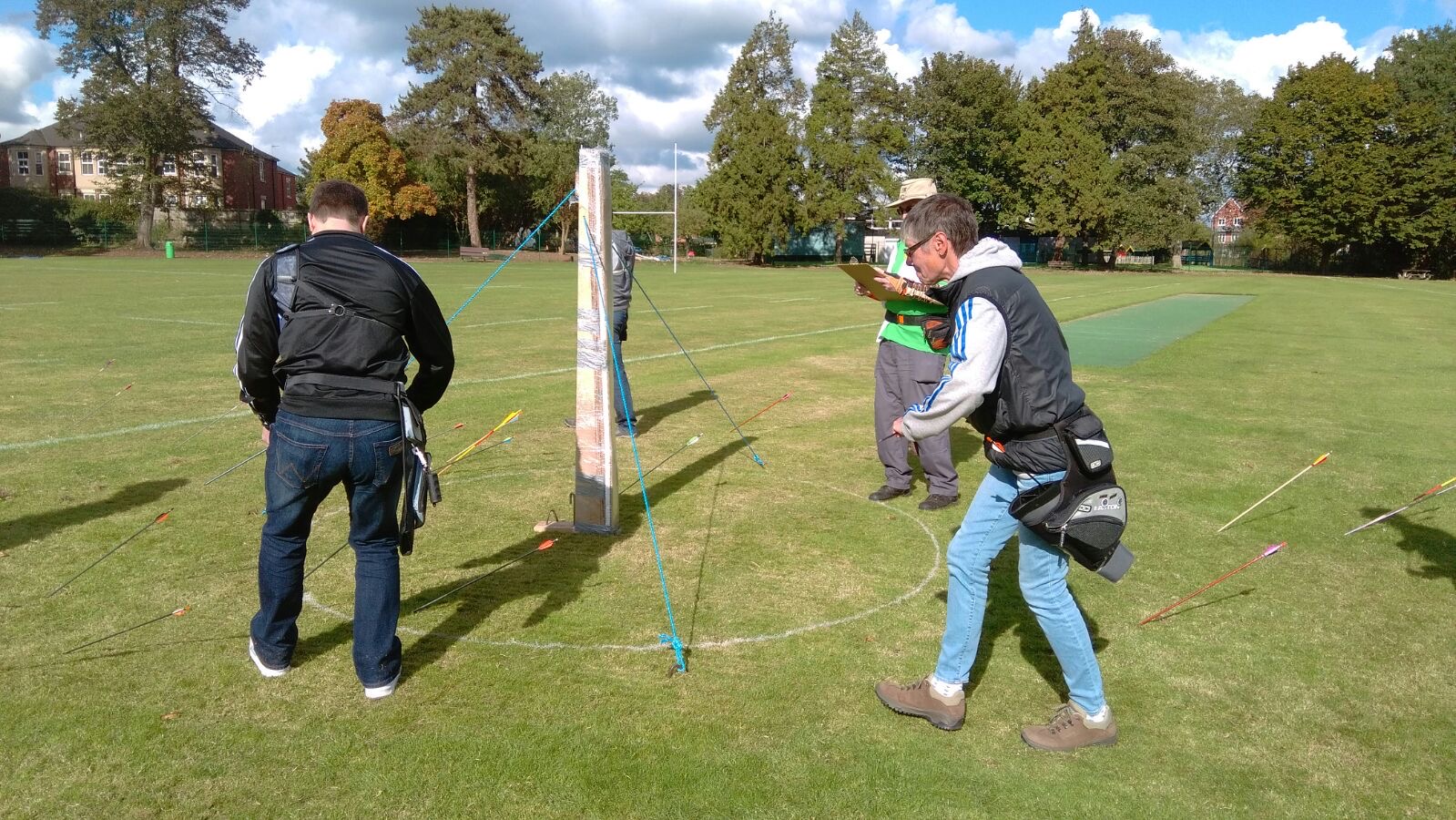 SBA Worcester Night 04/10/2016
Great to see so many members at our first target night. Here are the standings from the night's shooting.

296 - Steve - CUL
232 - Kevin G - RC
218 - Leanne - RC
215 - Chris B - RC
211 - Ian - BB
204 - Chris J - RC
192 - Mark - BB
190 - Sash - RC
175 - Rose -RC
172 - Mary -BB
155 - Colin -BB
151 - Sue - LB
106 - Sarat - RC
100 - John - LB
79 - Ruth - BB
54 - Kevin N - LB
DNS - James
BOW Short Metric Shoot 2016
A great day was had by all SBA archers taking part in the Bowmen of Warfield Short Metric Shoot today, a special Congrats to John for a Silver in the Gents Longbow category.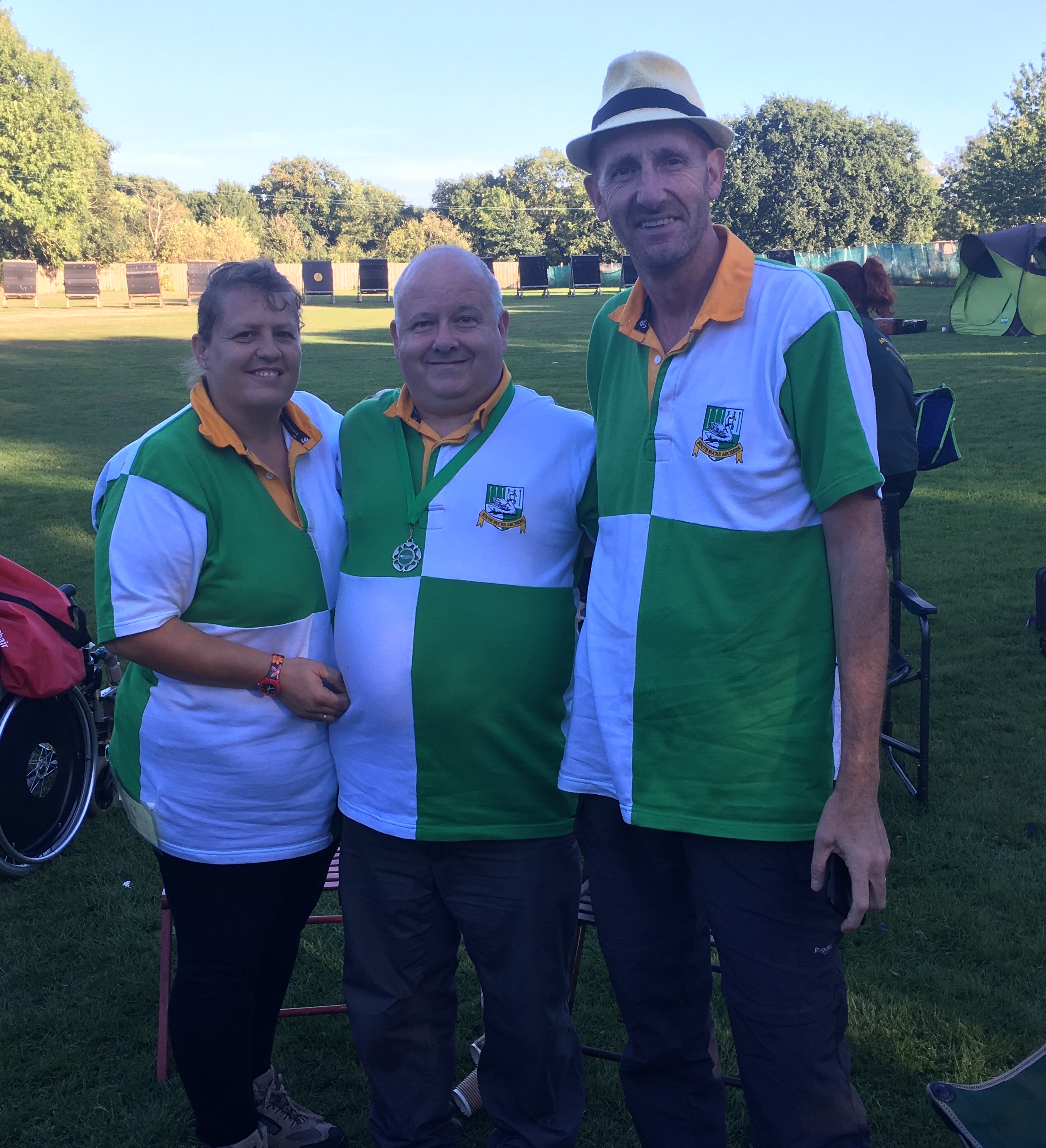 SBA Club Championship Shoot 2016
Fantastic turnout for our club champs 2016. Well done to all our category winners. Congratulations to Junior Club Champion Kiranveer Gill and to overall Club Champion Jason Bates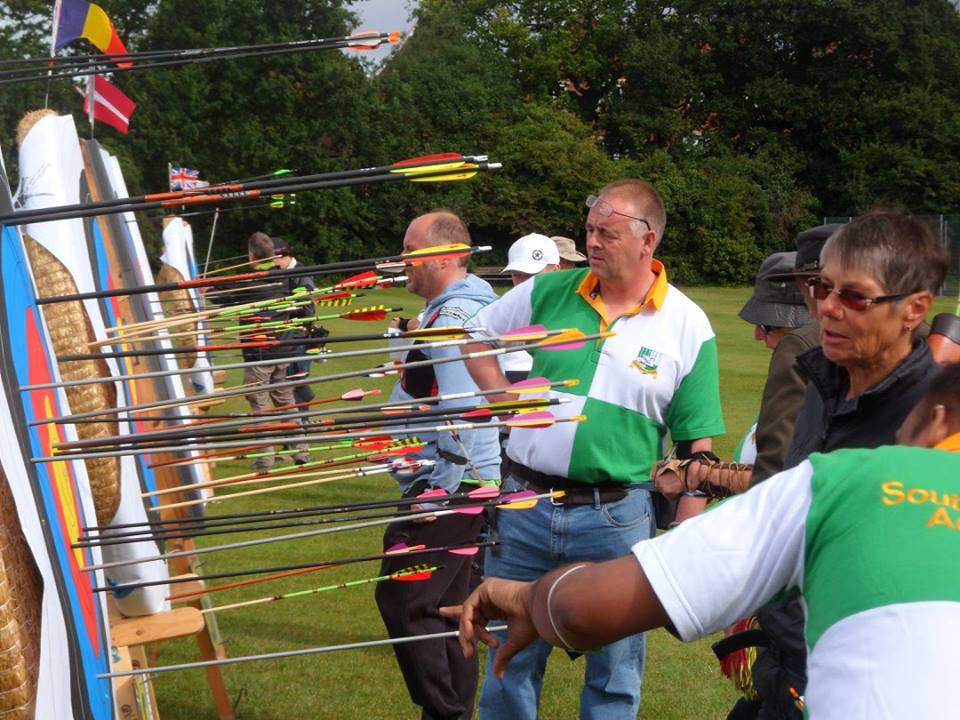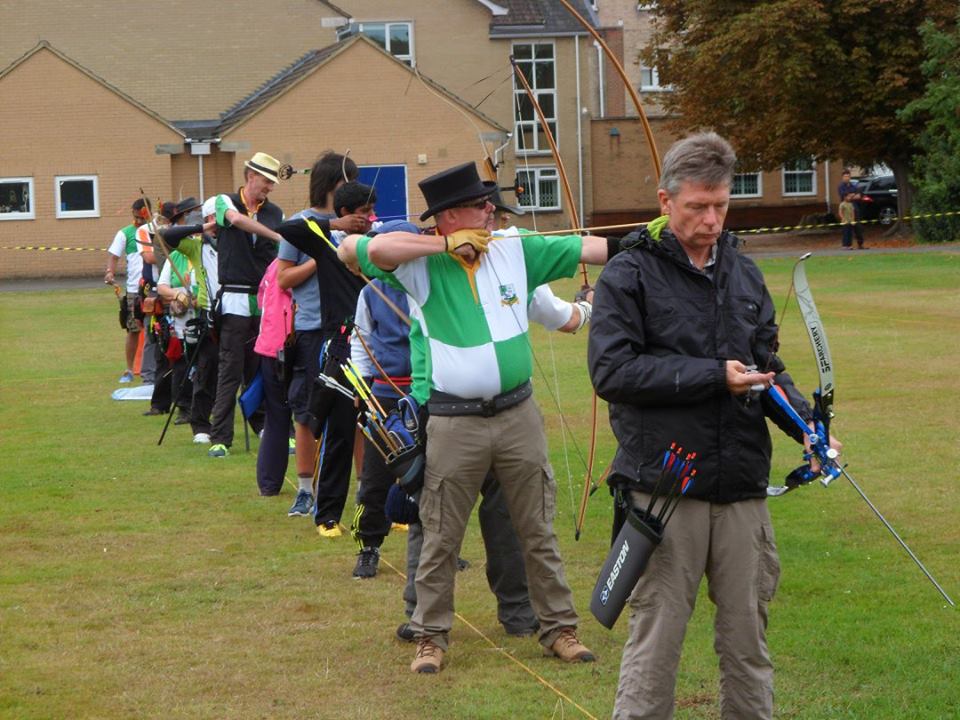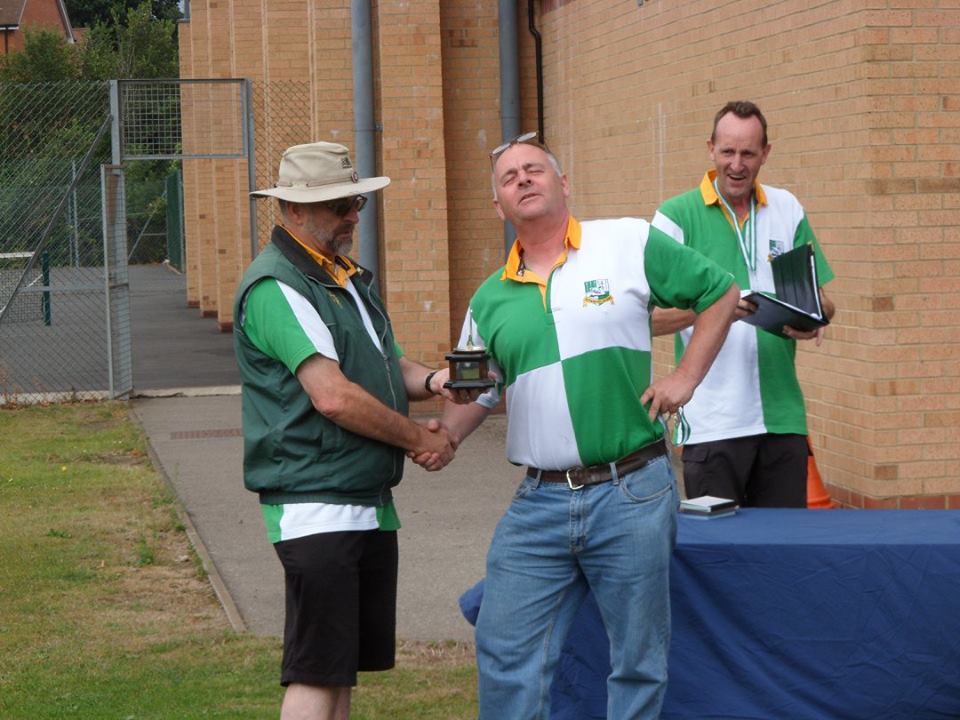 SBA Archers of the Year 2016
Here is our worthy winner of 'Archer of the Year'. Well done James! You thoroughly deserved it!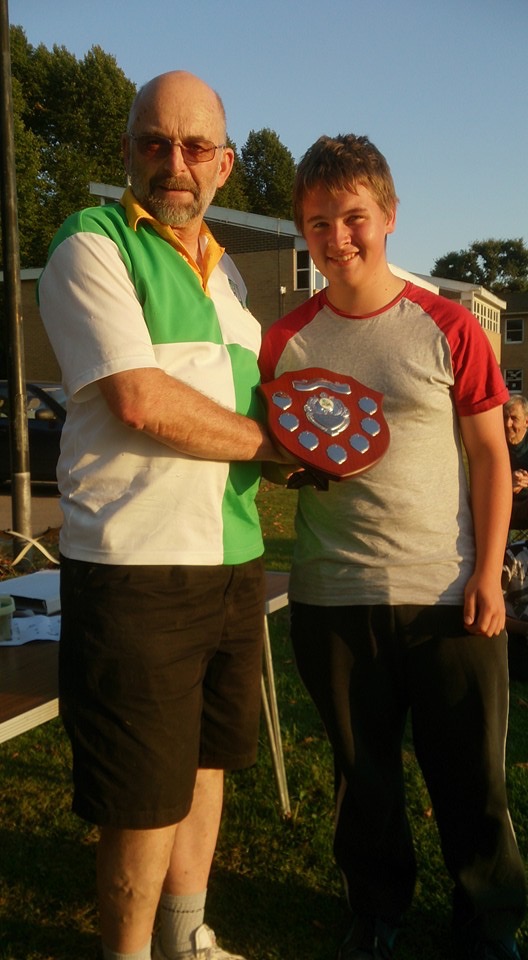 Guildford Archery Club's Acorn Shoot
Another lovely day for Sue at the Guilford Archery Clubs Acorn Shoot where she got a Bronze.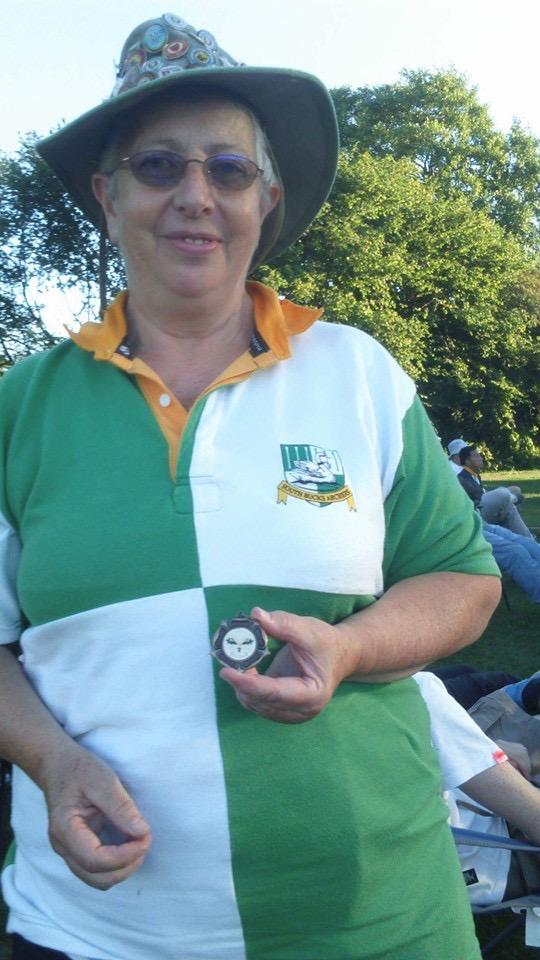 Bucks Outdoor Champs
Great day for Alan and Sue at the Bucks Outdoor Champs where they were the winning Longbow team, Sue also claimed 1st in the Lady Longbow category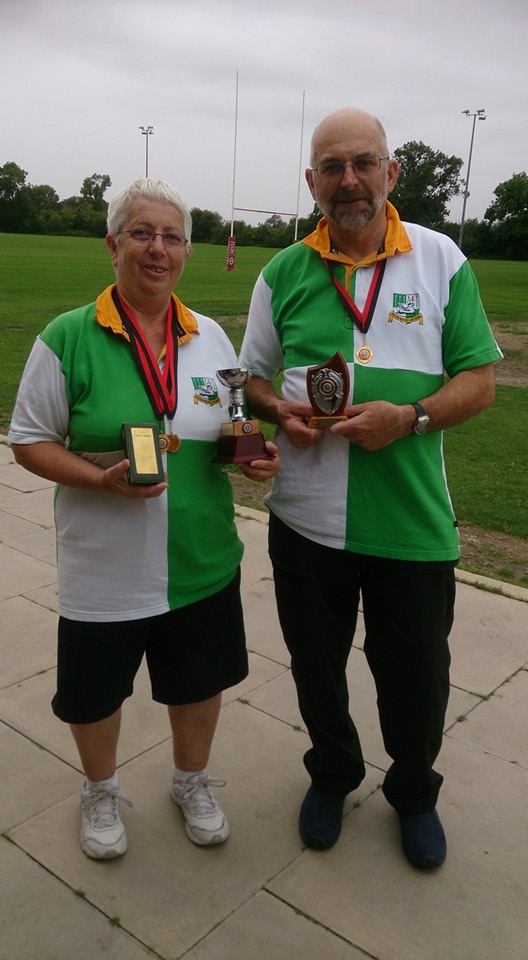 Birthday Fun Shoot
We had an enjoyable fun shoot to help celebrate a members 18th birthday.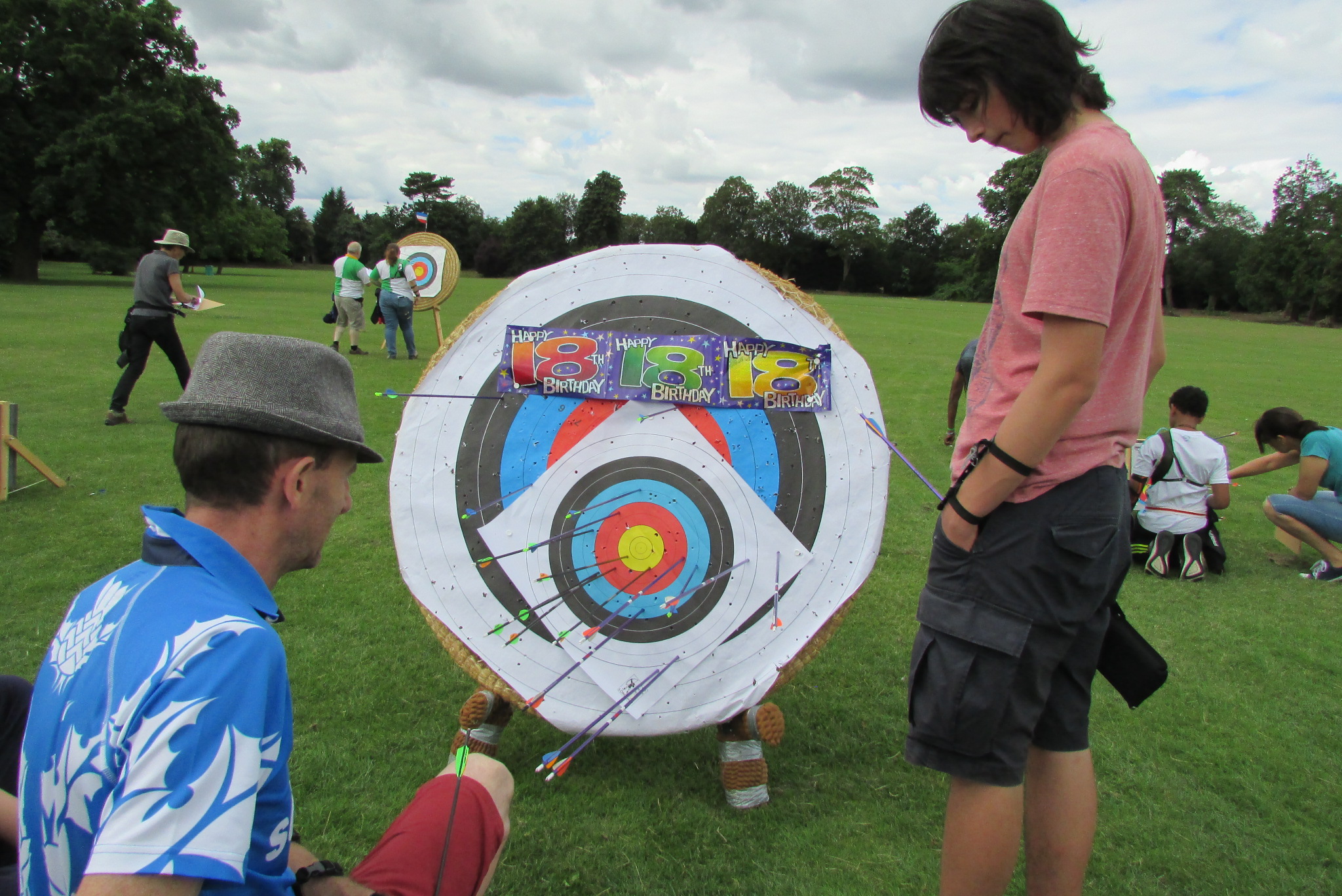 65th Berkshire County Champs.
Cracking day for Sue and Steve at the 65th Berkshire County Champs.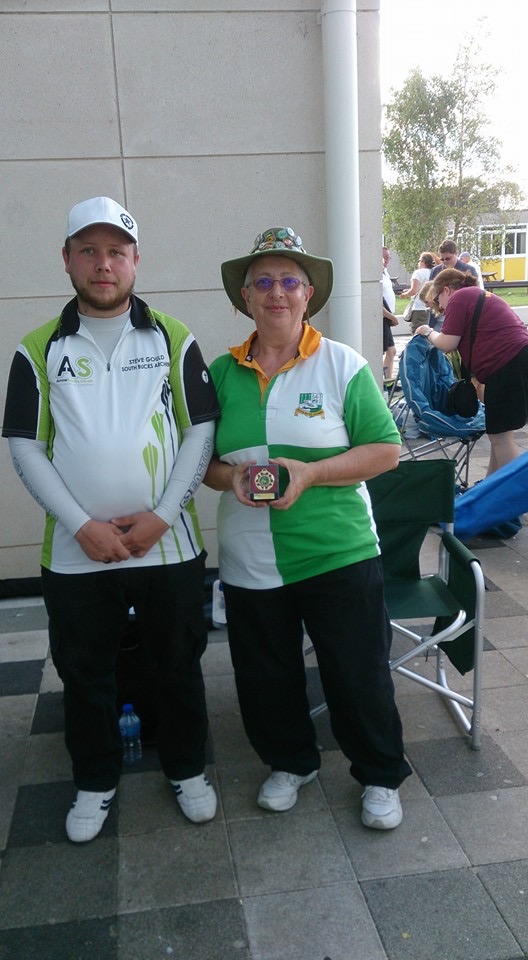 New Classifications for People
Congratulations to Steve Gould for getting a 2nd class badge in Compound, Rob Dudley for getting a 1st class badge in Longbow and also to Chris Bates for getting a 2nd class badge in Barebow.
Well done to these people on achieving these classifications and lets hope for more to come from these people and others within the club.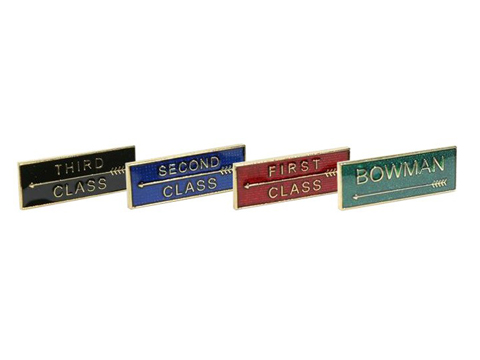 Bowmen of Burleigh Open Champs
A lovely day's shooting at the Bowmen of Burleigh Open Champs and a cracking day for Sue who came first in the Hereford Lady Longbow, won the best score for 'Senior Lady', scored a PB, claimed a Gold Rose Award and a new County Record!


Windsor@Windsor Shoot
Gold for Sue, who was also Lady P at the Windsor@Windsor shoot yesterday. Well done


Spelthorne Archers - George Potts Memorial Shoot
Congratulations to all archers that took part in todays shoot, and great shooting by Sue to achieve 2nd in the Ladys Longbow Category..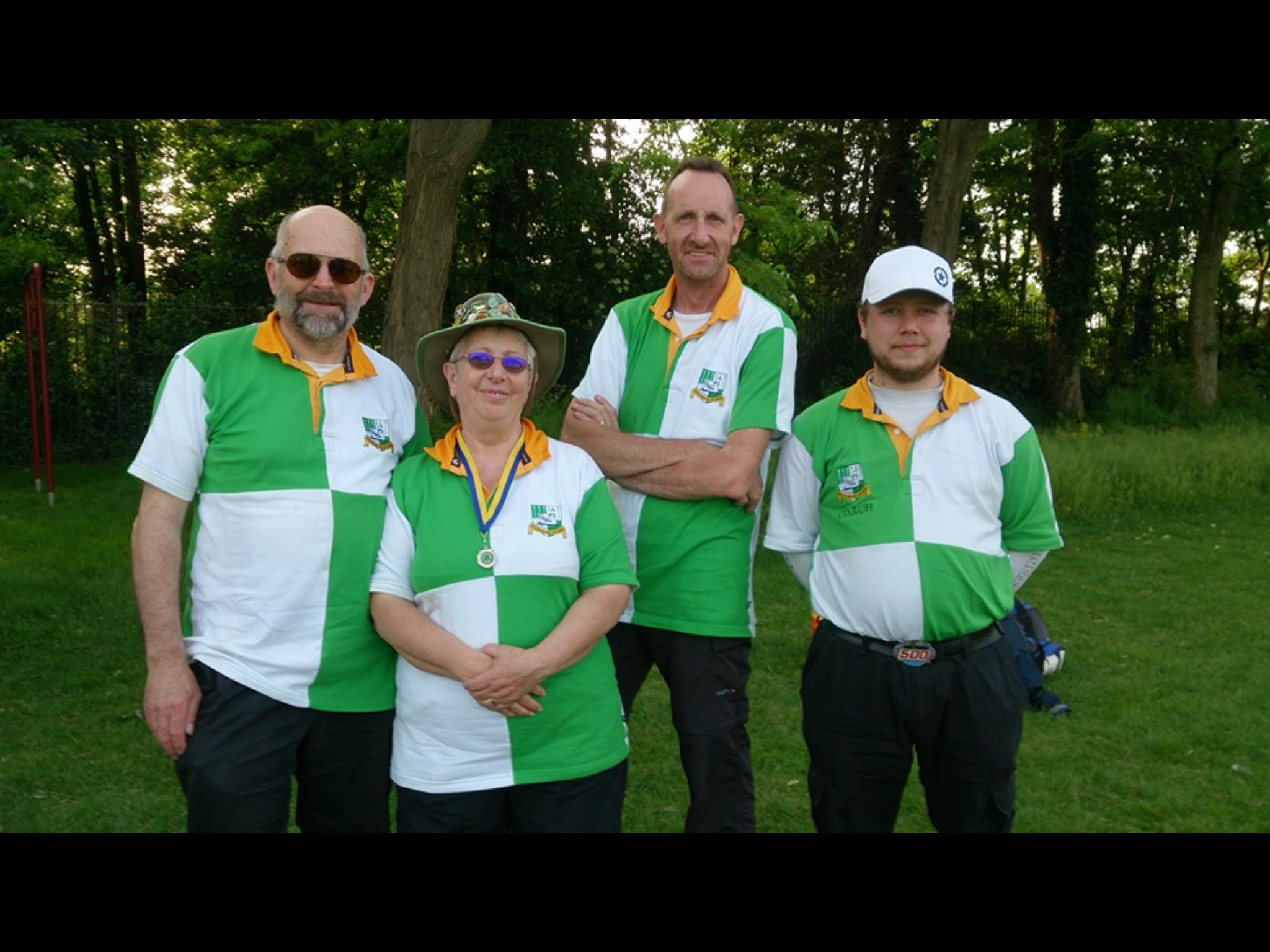 Newly Qualified Level 1 Coach
Congratulations to Steve on successfully completing his Level 1 Coaching course this weekend..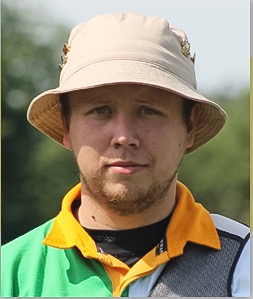 West Windsor MayDay Shoot 2016
Congratulations to Dave Morris on winning gold at Windsor, Gents BareBow category..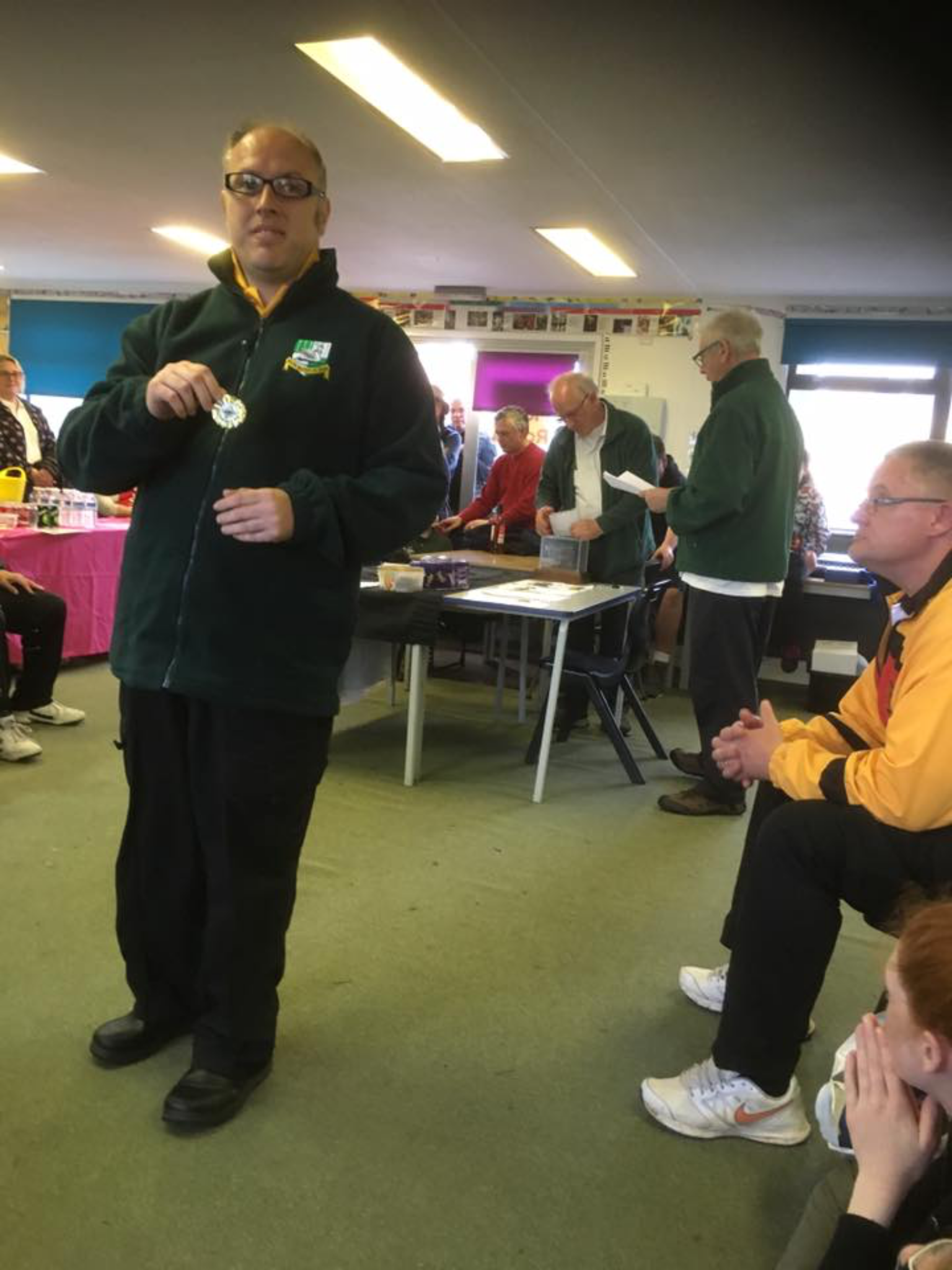 Whiteleaf Longbow Shoot 2016
Congratulations to Sue Crowe who won the ladies competition at the Whiteleaf Longbow Shoot.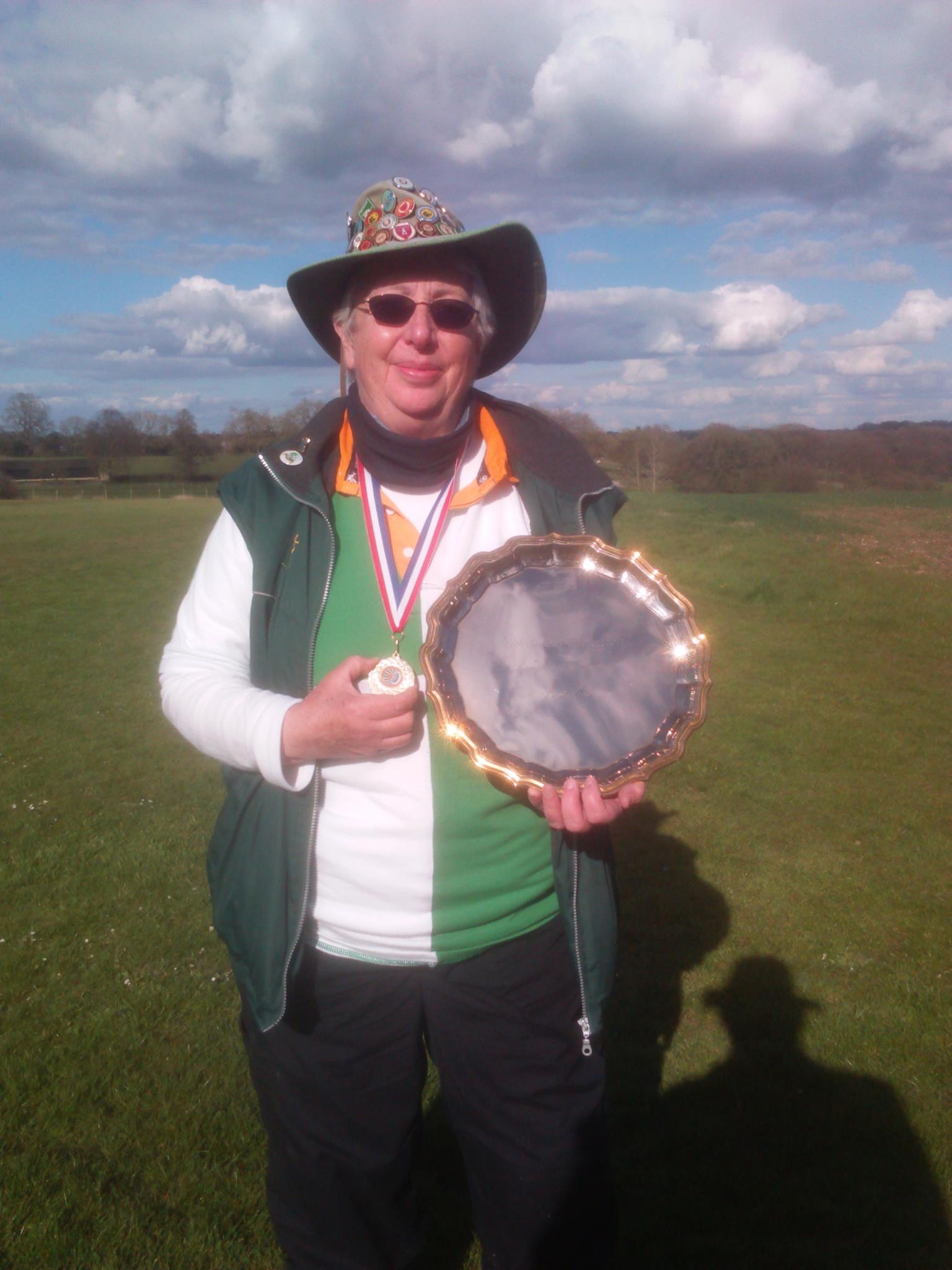 Outdoor shooting starts Tuesday 12th April at 6.00pm
Our Tuesday and Thursday evening sessions will move outdoors from this date and will run from 6.00pm until dusk