News and Events
Archery GB Big Weekend 2019

South Bucks Archers archery club took part in Archery GB's 'Big Weekend' event on Sunday by inviting members of the public to come and try out archery.

This was the 3rd year for the club and over 40 people attended the open morning to try their hand at archery. The event proved to be popular with men and women of all ages. Children over 10 years old were also able to pick up a bow and shoot.

Club secretary, Mary Blumbergs, said "It was great to see so many people come and have a go at archery. Our experienced archers supervised members of the public as they shot over 600 arrows between them. We were really pleased with the amount of interest in the club and had a great time sharing our passion for archery with the local community. A big thank you to our volunteers who made the event possible'

The Big Weekend is a nationwide initiative, by governing body Archery GB, that encourages archery clubs to open their doors to the public to raise awareness of the sport and provision in their local areas. South Bucks Archers was one of 95 clubs nationwide to take part.

Some photos of the day here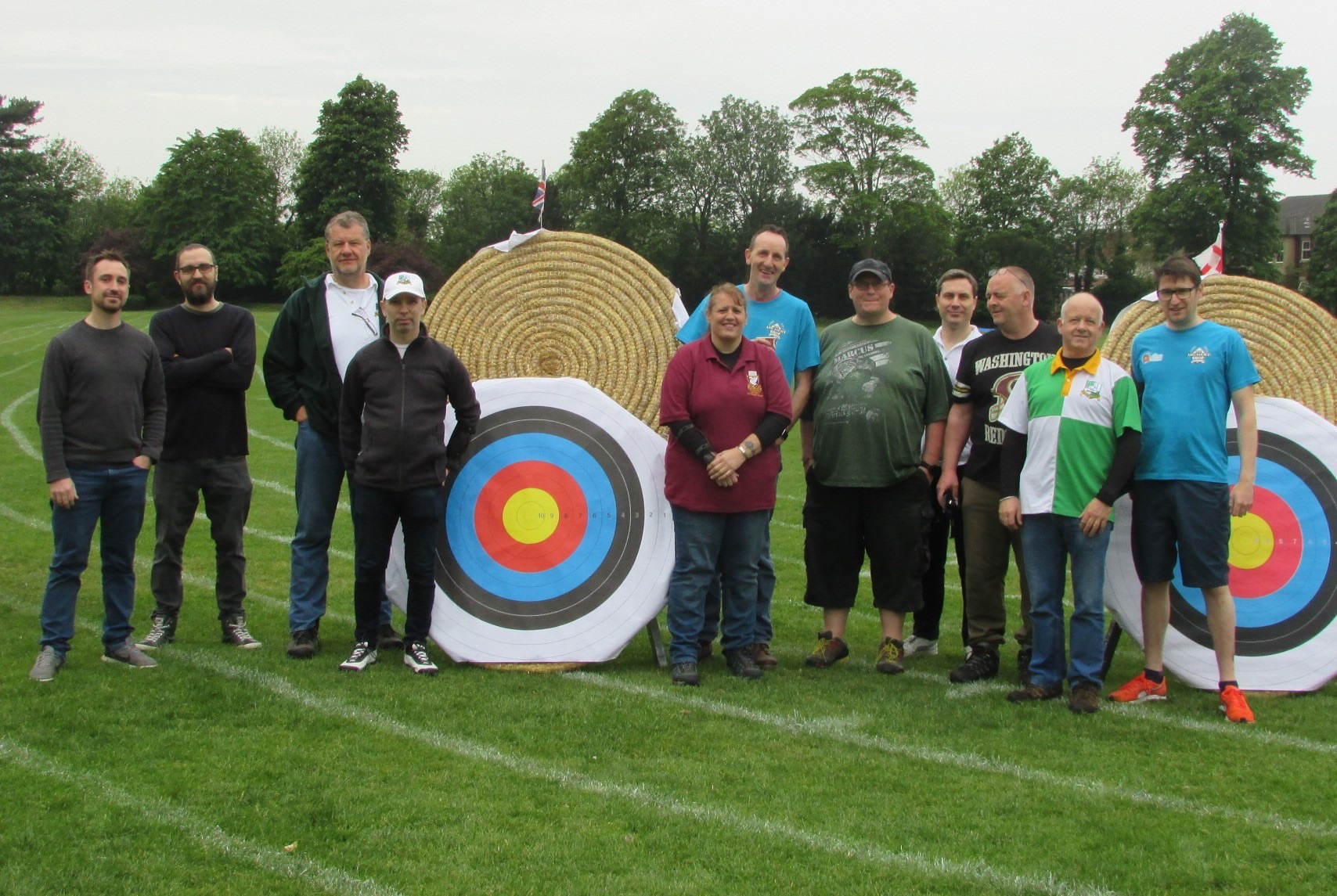 Whiteleaf Open Shoot 2019

A great day. Not only did Sue win the Ladies Longbow Hereford round, but also she was First Lady Overall. Well done Sue.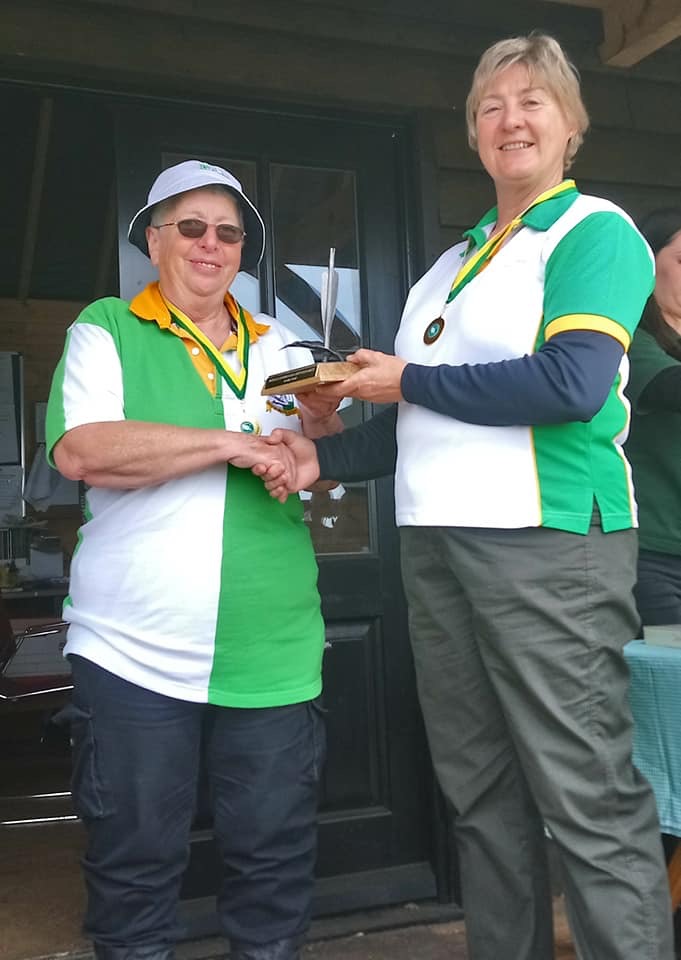 West Windsor Western Shoot 2019

Well done Lorna, Ted, Marie and Michael for taking Bronze in the Team Trophy at West Windsor Archers' shoot on Monday afternoon.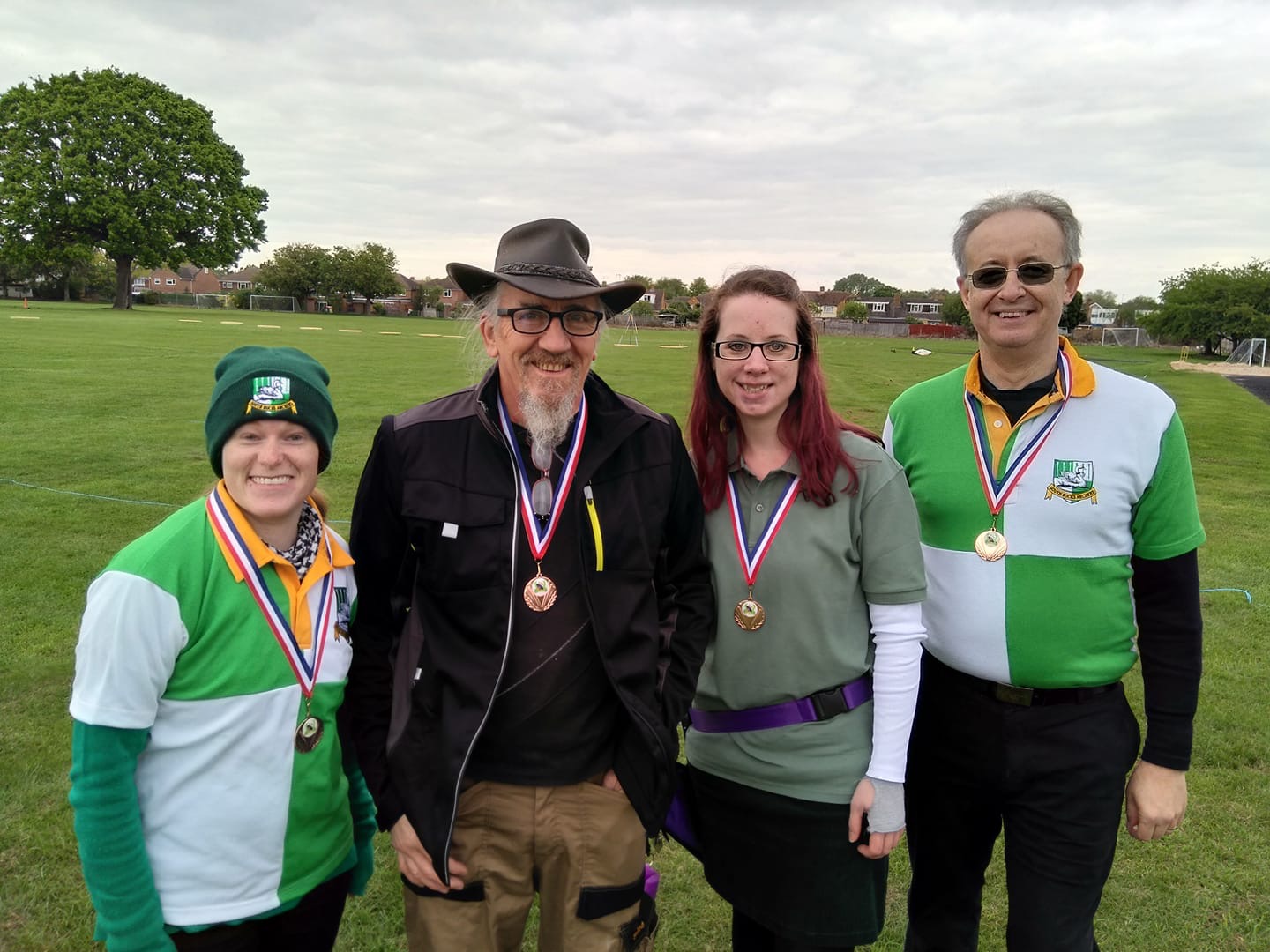 Whiteleaf Longbow Shoot 2019

Tricky day's shooting at the Whiteleaf Longbow shoot today.
This was Lorna's and Richard's first double national tournament. Well done to Sue for retaining the Ladies' Trophy and to Alan for winning a prize for the the most improved afternoon score.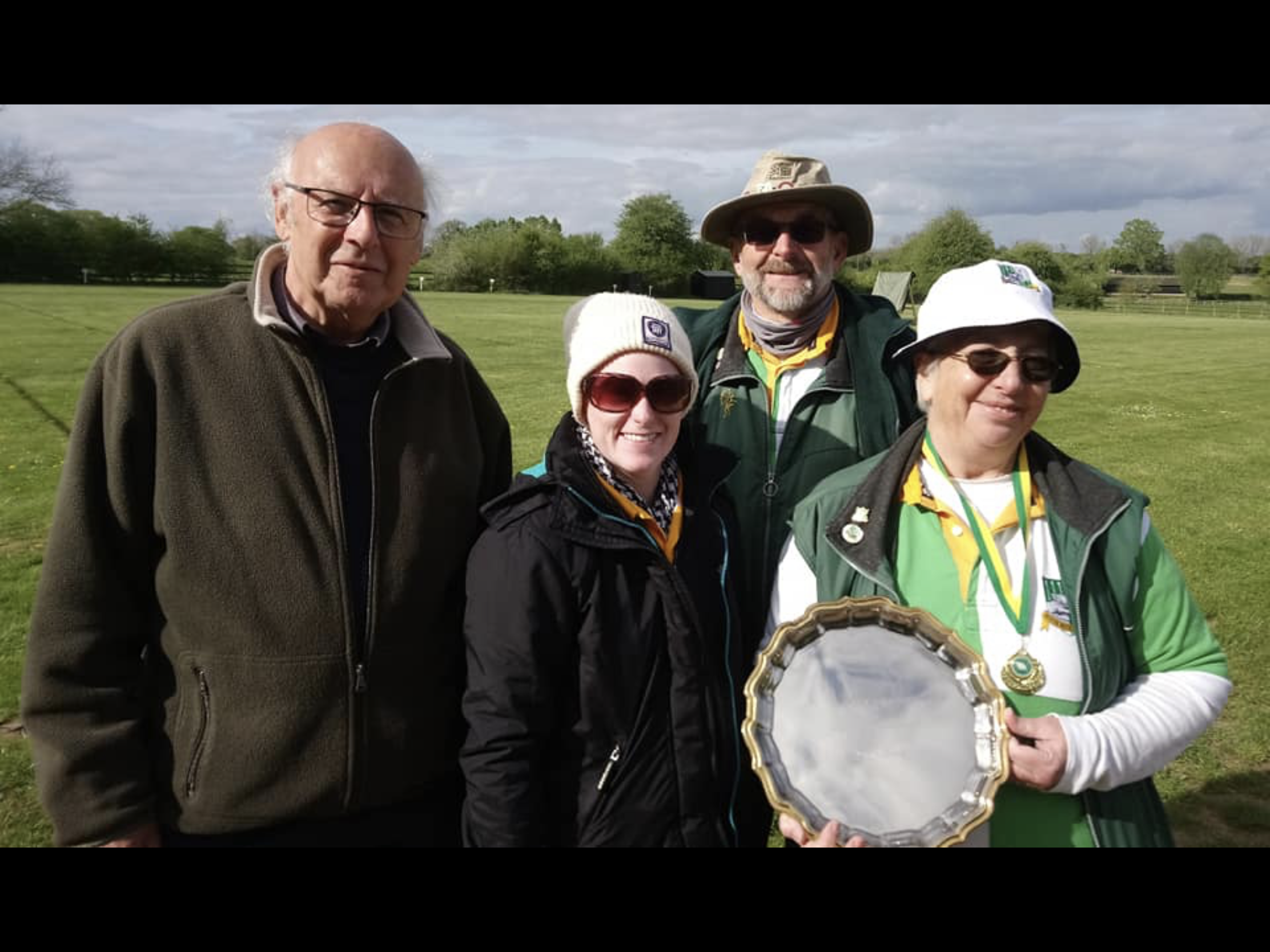 South Bucks Indoor Championships 2019

South Bucks Archers held their annual Indoor Club championship on Wednesday 3rd April. Shooting a Reverse Portsmouth, 15 archers shot 60 arrows apiece in 5 pools with a winner from each pool going through to an eliminator round.

The eliminator round saw recurve archers John Murphy, Chris Parry, Saffiyah Sheikh and Russell Hughes along with barebow archer Elizabeth Wethered pitted in knock out stages.

Elizabeth Wethered was the first to be knocked out, followed by Saffiyah Sheikh, with Russell Hughes finishing in 3rd place.

The final round saw defending champion John Murphy narrowly beat Chris Parry to retain the South Bucks Archers Indoor Champion title.

The competition marks the end of the indoor season for the club with outdoor shooting beginning next week.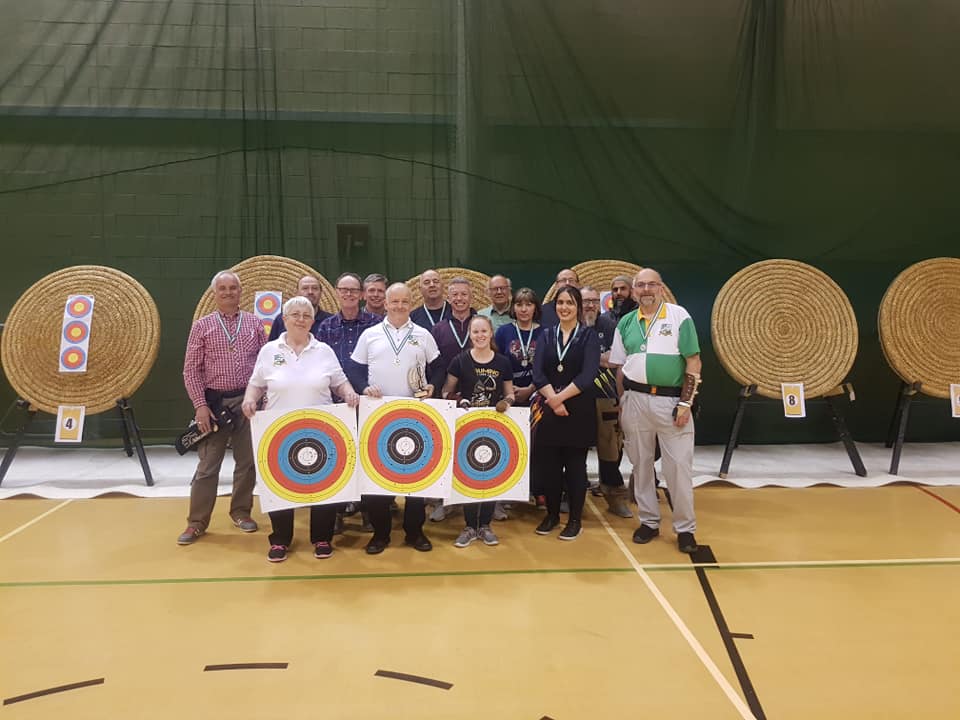 Spelthorne Open Indoor Championships 2019

A number of SBA Archers took part in Spelthorne's Open Indoor Championships, including 4 where this was their first competition. Everyone had a great days competing and making new friends.
Sue managed to come 2nd in the Lady Longbow section, taking away a silver medal. Well done to all who took part.